Dependable, Prompt and Professional Kitchen Remodeling Services in Armonk, NY and Surrounding Areas
The kitchen is the heart of any home, which is why you want this central space to not only be inviting, but customized to meet the specific needs of your lifestyle. With over 40 years of experience, Gleason Plumbing & Heating LLC is your premier kitchen remodeling contractor proudly serving Mount Pleasant, Armonk, Bedford Hills, Chappaqua, and White Plains, NY. Our exceptional customer services, incredible craftsmanship and customized designs, make us the top choice for all kitchen renovation needs in Armonk, NY and beyond.
Our technicians are well licensed and insured for your safety and peace of mind.  As a local, family-owned business, our goal is to serve and earn the trust of our communities and customers. We go above and beyond to exceed our customers' expectations with every job we do. We also offer a customer satisfaction guarantee with each service we provide. We know that you will be happy with the results of our work. Give us a call at (914) 960-6536 to schedule an appointment today.
We Will Turn Your Ideas into a Reality
If your kitchen does not meet your needs, let the design professionals at Gleason Plumbing & Heating LLC help you reimagine the space. We will create a kitchen that has all the features you need. Our team has been providing first-rate kitchen remodeling services to our communities since 1980. We will help you explore your options, from a modest renovation to a complete kitchen remodel. We will transform your kitchen from start to finish, adding value to your home and leaving you with a kitchen that you will love to use for years to come. Our design team will work closely with you to discuss your needs and the changes you envision. We've handled thousands of kitchen remodels successfully, and we are confident we can deliver a job well done on your upcoming project.
Top Three Benefits of Kitchen Remodeling in Armonk, NY and Surrounding Areas
Comfort and Functionality
Remodeling your kitchen is an opportunity to enhance its functionality. Upgrading the lighting fixtures, increasing cabinet and storage space are all ways to make your kitchen more functional.  Better ventilation, on the other hand, will make your kitchen more comfortable to work without lingering smoke and smells.
Save Money
If you are stuck with old, outdated, and inefficient kitchen appliances and fixtures, you are probably overpaying for necessities, such as power and water. There are lots of money-saving upgrades available today. Ask the plumbers at Gleason Plumbing & Heating LLC about the cost savings you can expect from installing energy-saving appliances, lights and water-efficient kitchen fixtures.
Increase the Value of Your Home
A kitchen remodel is a great way to increase the resale value of your home. An updated kitchen also helps you to speed up the process of finding a willing buyer.
Looking for honest and affordable, expert kitchen remodeling services in Armonk, NY, and beyond? Trust in our experts at Gleason Plumbing & Heating LLC to get the job done. Call us today at (914) 960-6536. Do not delay, call now and make your dream kitchen a reality!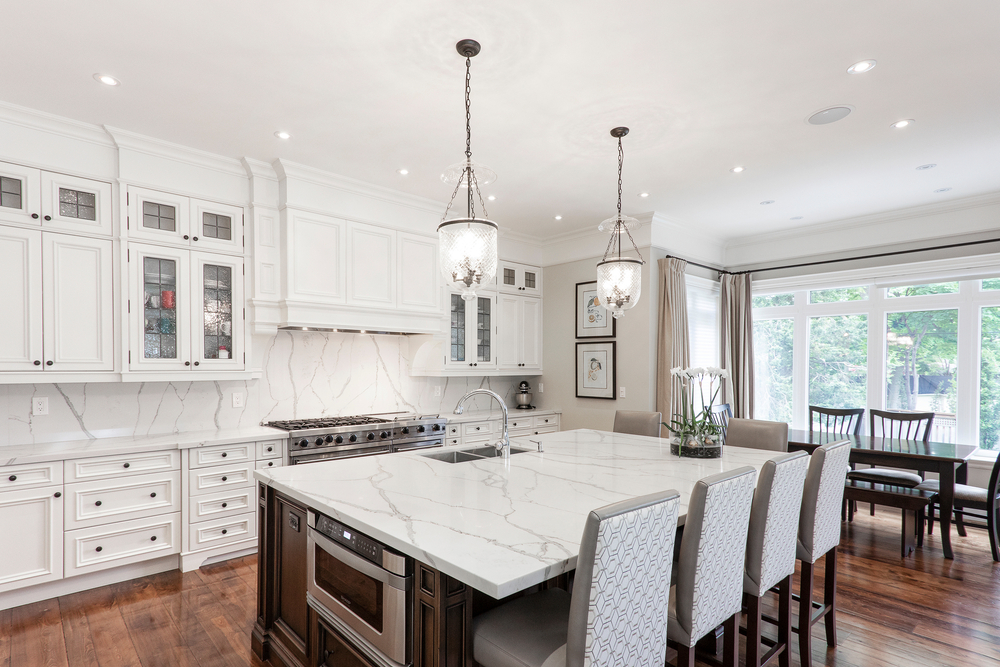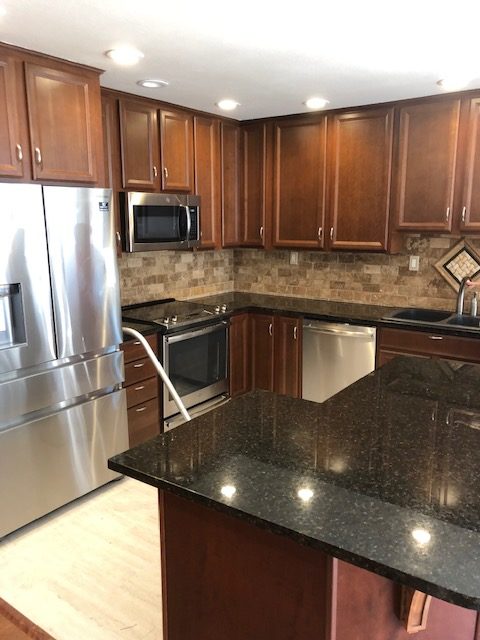 Customer Satisfaction is Our Number #1 Goal
At Gleason Plumbing & Heating, customer dependability and satisfaction is our very top priority, and we are never happy unless our customers are. For this reason, our plumbers work diligently to go above and beyond to meet and exceed our customers' expectations. We take pride in completing every single job with the care and attention that it deserves, with no substitutions for a job done right. Schedule an appointment with our Award Winning Plumbers in Armonk, NY today.
The absolute best plumbers in the business. Attention to detail and extremely knowledgeable about new products to consider in my decision. Very transparent on pricing as well.
Excellent and very professional yet friendly and courteous. I've been using this company for a long time, and they do a great thorough job each and every time.
We are a service-oriented company, and we NEVER take shortcuts in anything that we do. Our main objective is pleasing our customers with the highest quality of service, professionalism, reasonable prices, and prompt service. From upgrading fixtures to installing appliances, Gleason Plumbing & Heating LLC provides quality and complete service from start to finish. We stand behind our work with a 100% satisfaction guarantee