AWARD-WINNING PLUMBING & HEATING SERVICES
MASTER PLUMBERS IN Armonk NY Since 1980
LOCAL, FAMILY-OWNED PLUMBING COMPANY
SERVING ALL OF WESTCHESTER COUNTY, NY
When looking for a plumbing company to provide you with honest and reliable plumbing and heating services, you need to choose a company that has a reputation for providing top-notch quality services and a long track record of customer satisfaction. We at Gleason Plumbing & Heating LLC are that company. Since 1980, we've been serving the residents of Armonk, Bedford, Chappaqua, Mount Pleasant, White Plains, Mount Kisco, Scarsdale, Rye, Harrison, Westchester County, NY, and the surrounding areas. Contact us today to learn more about our work and to schedule an appointment on your project!
Unlike other plumbing companies, we don't believe that a plumber should just perform the job, walk away and never think about your home or business until you call again. Instead, we understand the value of crafting long-lasting relationships that you know you can trust. We want to be your go-to plumbers for all your commercial or residential plumbing repair and installation needs. With over 40 years of plumbing experience, you can rest easy knowing that you will receive the service, support, and satisfaction you expect from a local plumber.
No matter what you need help installing, repairing, or maintaining, the team at Gleason Plumbing & Heating LLC can be your guide. Our plumbers are well licensed and insured for your protection and convenience. Each member of our team has passed a strict background test and a drug test for your safety and peace of mind. We utilize the latest and state of the art tools and equipment and expert-proven techniques to ensure that the job is done right the first time. Whether you require minor leak repairs, bathroom and kitchen remodels, or complex water heater installations, our team has the experience to help you. Contact us today to learn more about our routine and 24/7 emergency services or to schedule an appointment!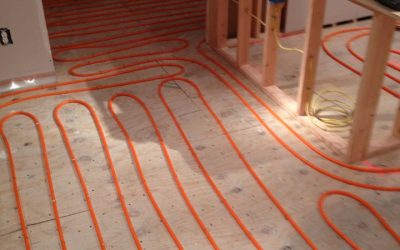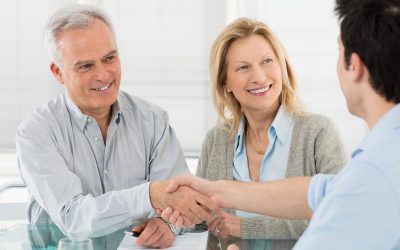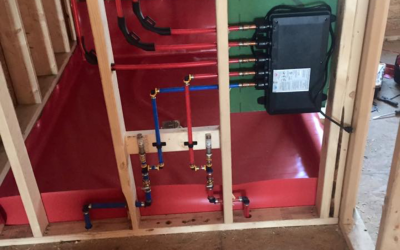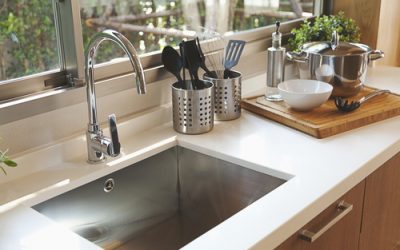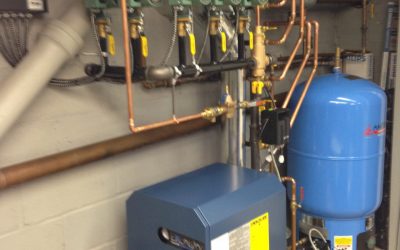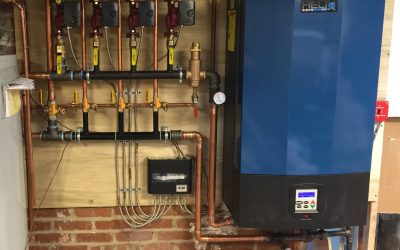 Services for All Your Plumbing Needs in Armonk, NY and Beyond!
Are you looking for an affordable, dependable, and professional plumber offering commercial or residential plumbing service at an affordable price? Look no further than Gleason Plumbing & Heating LLC. Our plumbers handle all phases of residential or commercial plumbing work. We handle all types of major and minor plumbing projects including new construction plumbing services, system design, remodels, boiler repair and replacement, plumbing fixtures installation and repair, water heater installation and repair and more. We charge you by the job or by the hour, whatever works for you best. We promise that you will know the exact price of a plumbing job before we start doing the work. We are honest and trustworthy plumbers and we never charge hidden fees.
Customer Satisfaction is Our Number #1 Goal
At Gleason Plumbing & Heating, customer dependability and satisfaction is our very top priority, and we are never happy unless our customers are. For this reason, our plumbers work diligently to go above and beyond to meet and exceed our customers' expectations. We take pride in completing every single job with the care and attention that it deserves, with no substitutions for a job done right. Schedule an appointment with our Award Winning Plumbers in Armonk, NY today.
The absolute best plumbers in the business. Attention to detail and extremely knowledgeable about new products to consider in my decision. Very transparent on pricing as well.
Excellent and very professional yet friendly and courteous. I've been using this company for a long time, and they do a great thorough job each and every time.
We are a service-oriented company, and we NEVER take shortcuts in anything that we do. Our main objective is pleasing our customers with the highest quality of service, professionalism, reasonable prices, and prompt service. From upgrading fixtures to installing appliances, Gleason Plumbing & Heating LLC provides quality and complete service from start to finish. We stand behind our work with a 100% satisfaction guarantee